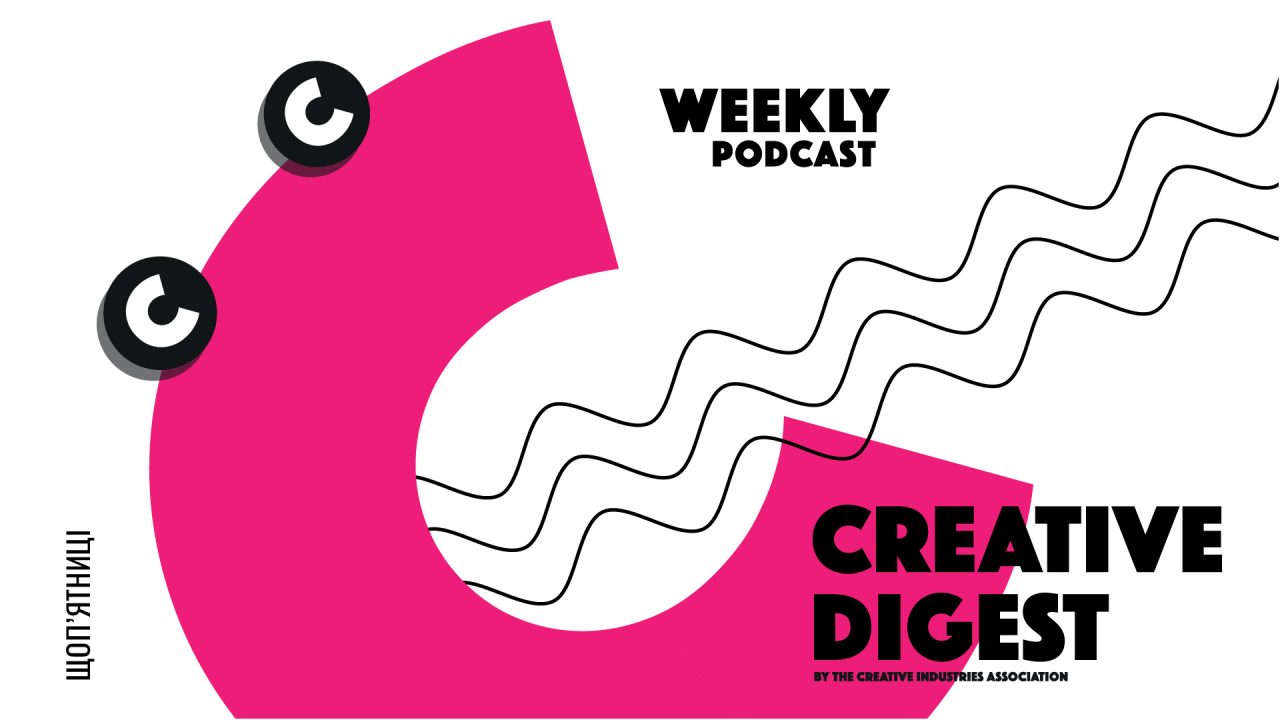 Creative Digest: Creative Industries Association of Ukraine CIAU
Creative Digest: Creative Industries Association of Ukraine (CIAU) launches its own podcast
The weekly Creative Digest podcast from CIAU is created for everyone who works in the fields of creative communications, marketing, cultural and creative industries, is interested in innovations and new business approaches.
You can listen to the podcast by following links: Soundcloud, Castbox, Google podcasts, Apple podcasts, Podcaster, Listen notes.
Transcript with links to podcast sources: >>
Konstantin Kuznyetsov, Head of the board, Creative Industries Association of Ukraine (CIAU) on how the idea of ​​the podcast appeared: "We all are in an informational environment with countless news that is almost impossible to cover. So we will try to help with what we (more precisely, the editorial staff of creativity.ua, the official media of the Association) are doing quite well: to separate the most important information from the flow of information and share it with the reader. Of course, we understand that many longrides remain on must read lists, and dozens of important news are lost in the infospace. That is why we wanted to collect everything that is worth your attention in a convenient format. That is how the idea of creative digest of the Creative Industries Association of Ukraine (CIAU) was born."
During 5 minutes the podcast will try to cover current news, statistics, talk about the latest campaigns and cases. Therefore it will be a summary of everything that happens in the industry with reference to a source where you can read more information.
The CIAU hopes that 5 minutes of listening will simplify your life and help widen your horizons. They will also encourage you to learn about new names, companies and projects. Although the podcast will also tell the news of well-known industry representatives.
The team calls for cooperation on the project: "We actively cooperate with talented people from the creative space, refer to interesting materials in the media and are constantly looking for new stories. We are opened to new acquaintances – send your materials to CreativityUA".