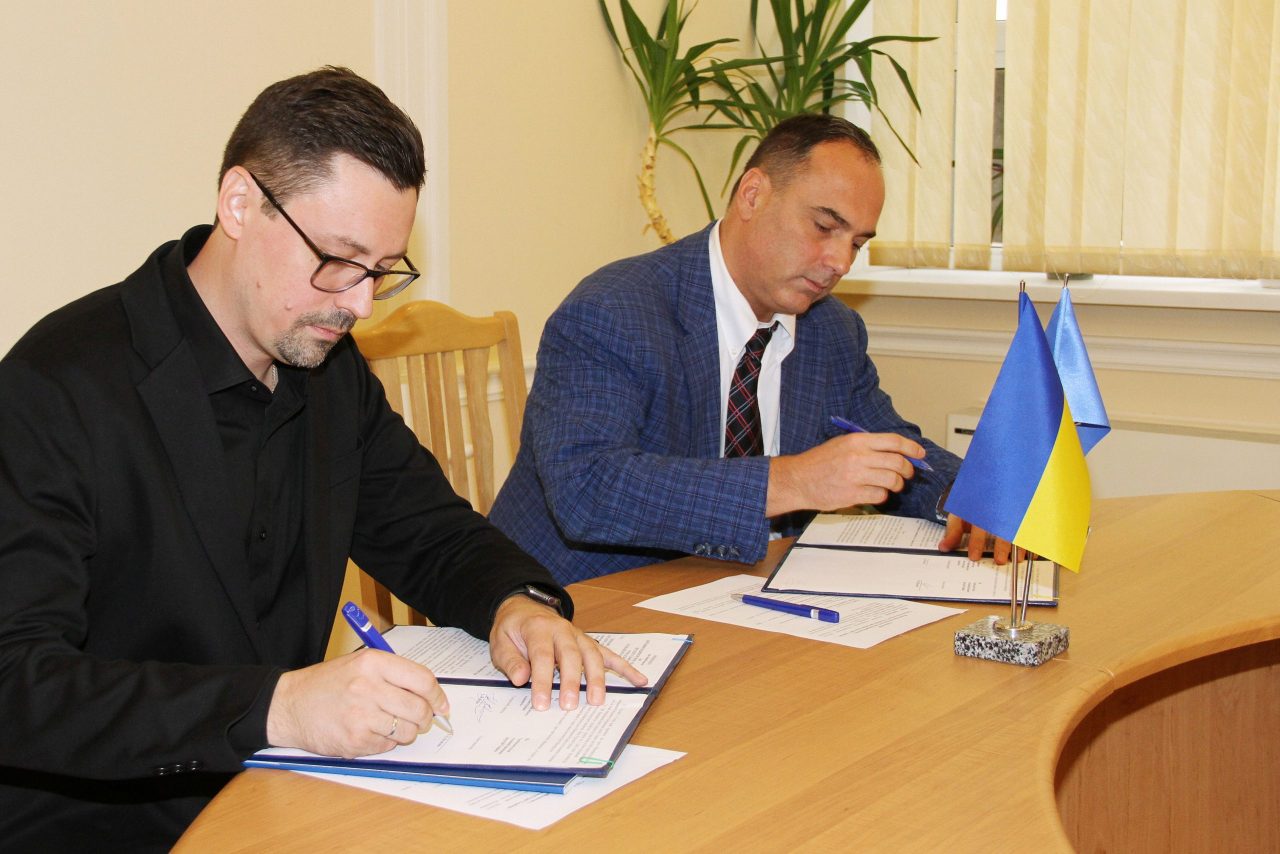 The Creative Industries Association of Ukraine and Ukrpatent
The Creative Industries Association of Ukraine and Ukrpatent signed a Memorandum of Cooperation
Konstantin Kuznyetsov, Head of the board of Creative Industries Association of Ukraine, and Andriy Kudin, General Director of the Ukrainian Institute of Intellectual Property (Ukrpatent), signed a Memorandum to unite efforts to cooperate in protecting intellectual property rights. Namely:
support for activities aimed at developing a system of protection of intellectual property rights in Ukraine,

improving the legal framework, education and enlightenment of Ukrainian society on intellectual property rights and creative industries.
According to the Memorandum, the parties will cooperate in the development and raising of the level of legal awareness of the society regarding creative industries and legal protection of intellectual property.
The Memorandum also provides common activities, which include workshops, training and educational activities, information activities, online video conferences, etc.
"The role of intellectual property in the development of world economies is becoming increasingly important, and the creative industries are becoming an interesting strategic sector that can increase competitiveness, productivity, employment and sustainable economic growth in all countries. We consider it extremely important to consolidate the efforts of the representatives of the sphere for its further development and prosperity. We hope that the signing of this memorandum will be an impetus for the further development of the industry" said Andriy Kudin.
"The development of creative industries is impossible without respect for copyright and intellectual property rights of all industry participants. One of the priorities of the Creative Industries Association of Ukraine is to establish a favorable ecosystem in which the legal framework will be improved in accordance with international standards. We are confident that in partnership with the Ukrainian Institute of Intellectual Property (Ukrpatent) and with the involvement of various representatives of the creative community in the dialogue, we will be able to achieve results. In addition, we continue to develop joint initiatives and new effective formats of cooperation that will promote awareness of intellectual property rights among Ukrainian creators" Konstantin Kuznyetsov added.