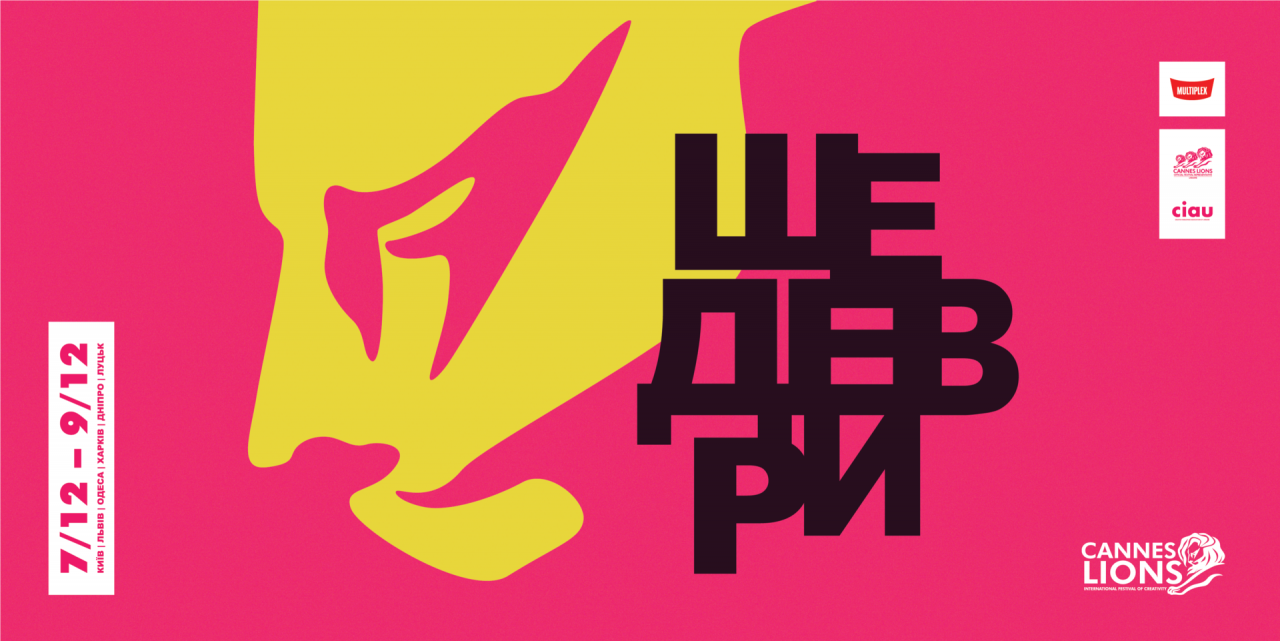 The masterpieces of the Cannes Lions 2019 festival
The masterpieces of the Cannes Lions 2019 festival – exclusively on the big screens
            A preview of Cannes Lions Masterpieces took place on December 3 at Multiplex. This event opened the show, which took place from December 7 to 9 exclusively at the Multiplex chain. In 2019, a 180-minute session was held for two days – in Kyiv, and only one day in Lviv, Lutsk, Dnipro, Kharkiv and Odessa.
Cannes Lions Masterpieces is a selection of the best works of the winners of the most famous and most prestigious international festival of creativity Cannes Lions. An integral part of each of these pieces of art is the plot and uncompromising performance. This year's selection of masterpieces is distinguished by its rhythmicity, musicality and unusual plots, which immerse you in the dimension of incredible emotions.
Masterpieces are worth visiting by everyone who appreciates high-quality and bright creativity, outstanding short works and impeccable directing. Such works can change the idea of ​​creative communication and prove that even commercial stories can remain in the hearts and memories for a long time.
The organizers selected about 100 brightest videos to inspire Ukrainian audience. Please note that in 2019, 30 953 creative works from 89 countries were submitted to the Cannes Lions Festival.
Konstantin Kuznyetsov, Cannes Lions official representative in Ukraine:
"Over the past three years, Ukraine has submitted more than 100 works to the Cannes Lions International Festival of Creativity and received three Bronze Lions in the Entertainment, Design and Creative Data categories. We are proud of the success of Ukrainian creators, but we believe that our creative community has much higher potential. For comparison: the total number of submitted works in the Film and Film Craft categories in 2019: USA – 1879 works, from Ukraine – only 8. Accordingly, the Creative Industries Association of Ukraine and Representatives of Cannes Lions in Ukraine show a selection of the brightest and freshest Cannes Lions Masterpieces to inspire artists from the creative segment of the economy to create more impressive works. And the audience, including consumers – to be more demanding on the quality of content."
Roman Romanchuk, General Director of the Multiplex cinema chain:
"Cannes Lions masterpieces for the Multiplex chain are not just an example of a successful partnership, but also our contribution to new trends. First of all, people buy emotions, not the product. The works of Cannes Lions clearly demonstrate how you can tell a story, convey a message, set a trend in a few minutes. The best directors of the world started with advertising, for example, Ridley Scott, who successfully creates now. Other famous names are shooting commercials: Spike Jones, Spike Lee, Sophia Coppola, Martin Scorsese among many. Creativity is an art, it is worth talking about loudly and focusing on the best. The masterpieces of Cannes Lions are the best creativity on the planet which you simply can't miss."